So far I am greatly enjoying Love and Rockets. If you recall, I decided to roll the dice and get the box set from Fantagraphics. This set contains all the Jaime's Locas Stories from Love and Rockets, as well as Gilbert's Palomar work. I've finished the Locas Stories. It's very true what people say: the early stories are much weaker than the later, more mature work. In fact, in some cases, they're pretty bad. Or, I should say, the writing is; the drawing is superlative throughout all these books. Though Jaime's style certainly changes over time, it's always terrific. The perfect use of simple shape and line to describe the human form is absolutely fascinating to me.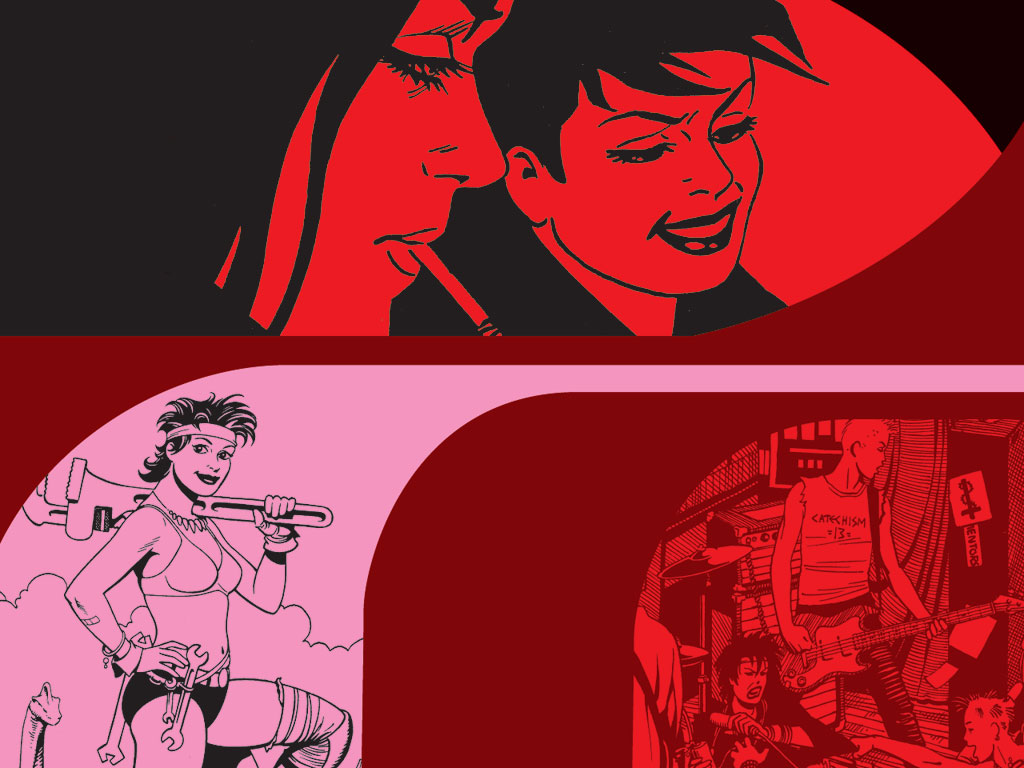 But the early stories have more of a science fiction backdrop, with fanciful locales, robots and dinosaurs. And while they do serve as a useful basis for the introduction of the primary characters, they have a tendency to be rather confusing, poorly structured and not particularly captivating. It seems even Jaime himself realized this at some point, as these sci-fi stories were eventually dropped completely in favor of the more satisfying character stories which typify the later work.
And thank God he did. Once the sci-fi falls away, and the stories begin to focus solely on the characters, the books become really good. Jaime is quite masterful at creating interesting, memorable characters and telling their stories powerfully and evocatively.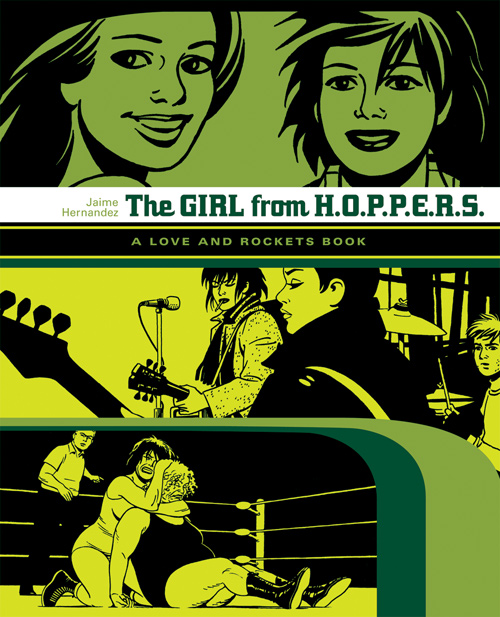 There is a moment for me when the shift occurs. There is a long story arc in which Maggie, off on one of her mechanic adventures, gets trapped in the desert. Everyone back home thinks she's dead, including Hopey, her best friend and sometimes lover. When Maggie finally returns home the reunion with her friends is as powerfully touching a moment as I've seen in comics. After that, the stories get better and better in fairly short order. That is the turning point.
I'm now on the fourth book, which features the beginning of Gilbert's Palomar series. It's very good so far, and I'm liking it quite a bit. The drawing shares certain similarities with Jaime's, but Gilbert's linework tends to be a bit more ragged. Nevertheless, I really like it. It works brilliantly with the stories, and still uses that precision of shape and that I like so much in Jaime's drawings.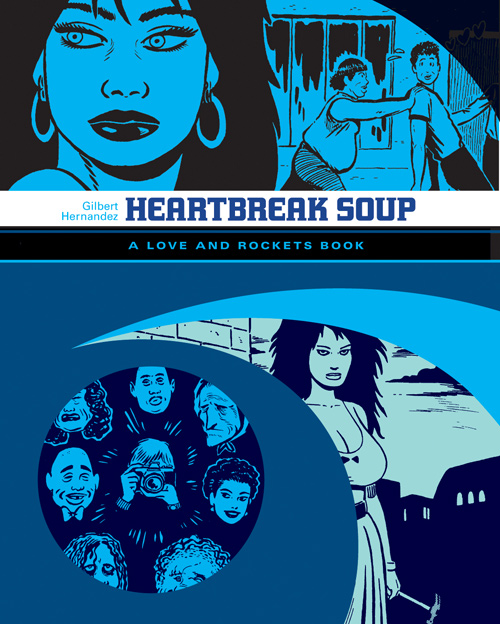 So I can now pretty confidently recommend the Love and Rockets box set — or, hell, really any of the Hernandez brothers' work for that matter. I'm very much enjoying this comic and I'm quite happy with the way I chose to begin reading this vast body of work.